It's the 5
​
th day of the new year. How are you doing on your resolutions?
Studies show that about 40% of those that make resolutions break it in less than a month.
M

ake this the year to reach your goal, be it weight loss, get healthy, get out of debt, stress less or whatever it may be.



Review the Previous Year


Before working on your goals for 2017, take some time to assess 2016. This step is often overlooked. What went well? What didn't? What can you do different?
Set O​ne​ ​Realistic Goal
Our minds feed off small successes, so start with one goal for now. Once the goal becomes a habit, more goals can be added Also, consider the time and resources you have available to work on your goal. Set aside a specific time to work on your goal and have a deadline.
Monitor your A​ctivities
Keep track of all the activities you do throughout the day. Are you doing things you need to on a daily basis to bring you closer to your goal? Does the activity bring you joy? If not, find a way to make it enjoyable. Also, track the progress of your goal, keeping track makes you more aware of it and motivates you to stay on track. Celebrate the small wins.
Remove Distractions
Stay Focused! Are there things in your life that are preventing you from reaching your goal? If so, remove these things. Set up your environment for success. Do you have energy vampires in your life? You know, those people that just suck the energy out of you? Minimize your time with them and use your happy oil when you do. I use Wild Orange with Peppermint to help me stay focused. I also will use Intune Blend when it's crunch time.

Minimize Stress
Stress throws a wrench in a well oiled machine. Minimizing stress is not a goal, it's a necessity. Do what you can on a daily basis to minimize stress.

Stress is a result of negative emotions. Chronic stress not only takes a toll on your immune system, it has a negative effect on all the other systems in our body: Cardiovascular, Digestive, Nervous, Endocrine, Sexual, Respiratory and Muscular.

Before the chaos starts, I apply Balance blend. If stress rears it's ugly head, I will use Balance with Serenity.
Stay positive
As mentioned in the emotional aromatherapy class, negative emotions impact our thoughts, which then impact our behaviors and overall impact our health.
Replace your negative emotions with positive ones. There are several ways to do this.
1. S
urround yourself with positive people that will support you in reaching your goal
2. Make time to do things or be with those you love
3. Find one new thing to be grateful for each day.
4. Utilize the power of smell. It has a direct effect on our mood. I like Cheer, Motivate and Wild Orange – my happy oil.
Bottom Line . . . Keep your eye on the prize, stay focused on the task at hand, and bring the joy.
Oil classes are moving to Monday nights.
First class of the year is Monday, January 9, 2017.
Attend a class and qualify for the New Year New You promo (see below)
2. Nutrition Science Workshop
I bring people here as often as I can and they are always thankful for the eye opening information, yummy food, and take home giveaway. This class fills up fast. Please let me know and I will save your spot.
At this workshop, John Tanner, Ph.D., the Founder and CEO of Tanner Research in Monrovia, will tell the story about how he suffered near-fatal cardiac arrest five years ago. Since then, he has studied intensely the causes of heart disease, the leading killer in this country. To his surprise, he found that heart disease can be completely avoided through a proper diet, and that cancer, stroke, diabetes, high blood pressure, and about 30 other diseases can be reduced, avoided, or reversed by this same diet. And while the overwhelming majority of us think we are eating healthy, we are so mistaken that about ⅔ of us will die needlessly from diseases caused by our poor diet.
John will relay to you the scientific information you need to avoid heart disease and other leading killers. He will field questions, and we will continue nutrition discussions in small groups while we eat a healthy and tasty dinner following.
The workshop is free and includes a meal and a coupon for a free book profiled on the NuSci.org website. Join us at Tanner Research facilities near Old Town Monrovia.
6:00 PM Wednesday, January 9, 2017
825 S. Myrtle Avenue, Monrovia, CA
dōTERRA

PROMOTIONS – January
​(Free Frankincense Promo and New Year New You Promo​​)​
A Time of Giving
Earn a FREE 15 mL of Frankincense ($93.00 retail value) by placing ANY single 200 PV order from January 1 through January 15,2016. Limit four per account, per household.
dōTERRA

Product of the Month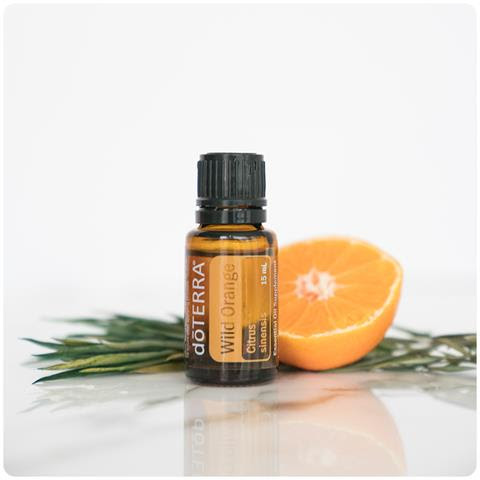 January Product of the Month
Wild Orange
Cold pressed from the peel, Wild Orange is one of dōTERRA's top selling essential oils due to its energizing aroma and multiple health benefits.* High in monoterpenes, Wild Orange possesses stimulating and purifying qualities, making it ideal to support healthy immune system function when seasonal threats are high.*
dōTERRA

10% off – Athlete's Kit
January 10% OFF
Athletes Kit
Whether in competitive arenas or a local gym, activity is a cornerstone of health. As anyone who has ever donned workout shoes will tell you, athletic activity can tax your body, and make it sore. The dōTERRA Athlete's Kit was designed with athletes in mind, and is perfect for supporting healthy lifestyles from competitive to health-minded.

They're back
​ ​
​ ​
Roman Chamomile
While providing a sweet, floral aroma, Roman Chamomile can soothe body systems as it supports calming effects for the skin, mind and body.* Available December 1st. One per account, per household, per month.
Melissa
With the ability to positively affect mood, Melissa essential oil is often used to reduce tense feelings, promote relaxation, and calm feelings ofnervousness.* Available December 1st. One per account, per household, per month.